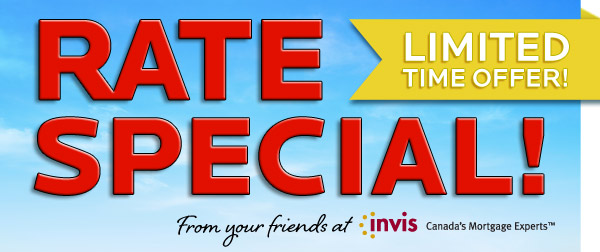 We have a RATE SPECIAL available that you won't want to miss!
TGIF!!!
We have an amazing variable rate special this weekend at INVIS!!!!
5 year closed variable for Prime – .65% That is only 2.35%.  In other news, The Bank of Canada has lowered the qualifying rate to 4.99% so that means qualifying for this amazing rate will be easier than before!
Please contact me for more details!
Peter Paley
2042272744
Contact me immediately to take advantage of this offer!
Peter Paley
Mortgage Associate